About Us
HOME SMART CAMERA
USBUSCN, LLC
1527 BRAZOS WOOD DR
RICHMOND, TX 77469
https://www.homesmartcamera.com
Email: info@homesmartcamera.com   (priority contact)
We value the safety and security of your family
USBUSCN, LLC is a Texsa corporation that owns and operates various e-commerce shopping sites. Home Smart Camera's goal is to offer our customers unique products, of the highest quality, at the best price! We succeed due to our superior manufacturing relationships and our sincere commitment in making our customers happy. If we wouldn't be proud to own it, we won't sell it. Quality products + low prices + excellent service = great value, and that's what we're all about.
Our promise
Give us a chance to earn your trust and allow us to provide the support that can safeguard you, your family, and all that you hold dear.
Our Quality Guarantee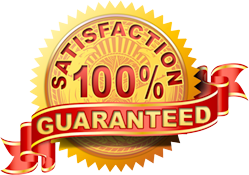 All of our equipment is professional grade, high quality, tested, and reliable. Each item is new and in unopened condition (no refurbished equipment is sold at this store unless it is in the "refurbished equipment" category and clearly marked as such on the product page) . 
We succeed in delivering a superior customer experience due to our commitment to customer service, our vast security knowledge, and our superior manufacturing relationships, both stateside and abroad.

If we wouldn't be proud to own a product we source, we won't sell it. Value is quality at a good price. That's what we are all about!