EcoFlow 160W Solar Panel, Portable Solar Panel for Power Station, Foldable Solar Charger with Adjustable Kickstand
EcoFlow 160W Solar Panel, Portable Solar Panel for Power Station, Foldable Solar Charger with Adjustable Kickstand

Features:
Made of Efficient Monocrystalline Cells Which Can Recharge Power Stations and Electric Devices
Compatible with Most Generators
Portable and Foldable Kickstand Panel
Waterproof and Durable
High Efficiency
Product details have been supplied by the manufacturer and are hosted by a third party.
Intelligent Solar Power
The EcoFlow 160W Solar Panel can be paired with an EcoFlow power station to take advantage of the advanced MPPT solar charge controller, which detects current and voltage in real time. This provides the best solar power performance, even when environmental conditions change.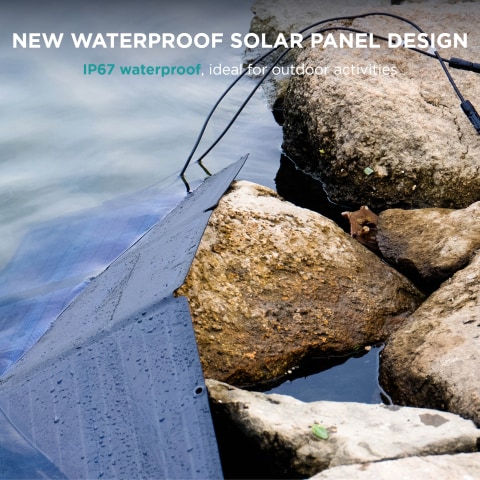 Durable and Waterproof
Whether you are camping, hiking, or going on a road trip, the EcoFlow 160W Solar Panel has got your back. Our waterproof solar panel is designed for the great outdoors, also featuring an 0.2mm ETFE film that protects the surface from ultraviolet light and prolongs the life of the product.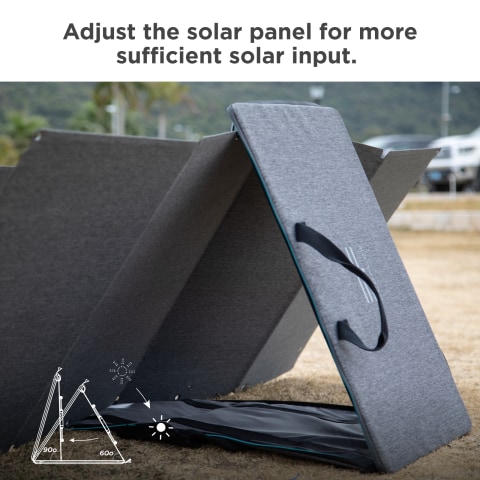 Adjustable Kickstand
The adjustable kickstand enables you to position the solar panel in any direction or orientation. This design feature ensures that you can connect and position multiple panels together without making them overlap, which provides more efficient solar panel charging.
Compatible Design
The universal MC4 connector is compatible with other products on the market, and it enables you to connect multiple EcoFlow 160W Solar Panels together with the EcoFlow DELTA for more efficient solar power generation.
EcoFlow 160W Solar Panel Functional Image
---
We Also Recommend