Feit Electric Smart Wi-Fi Dimmer Light Switch, 3-pack
Feit Electric Smart Wi-Fi Dimmer Light Switch, 3-pack
Features:
Control lights with Mobile App, Alexa or Google Assistant
Works as a Smart Dimmer or a Standard Dimmer without Wi-Fi
Can be used to Replace Single Pole or 3-way Switches
Use Two Dimmers on the Same Circuit
Installation Requires a Neutral Wire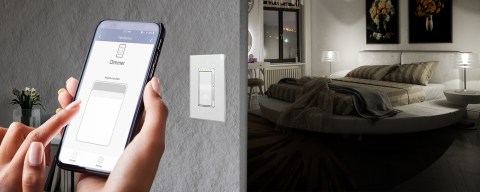 Key Features
Add Smart Features to Light Bulbs and Fixtures
Get more out of your investment in regular light bulbs, lamps, and fixtures just by installing a Smart Dimmer Switch. Use the intuitive Feit Electric app to set schedules, groups, timers, dim levels and more. It's never been easier to personalize the lighting in your home to suit your lifestyle.
Works with Google Assistant and Alexa
Control lighting using your favorite voice assistant. Enjoy the convenience of hands-free operation, managing the lights in your home without touching a light switch. Turn fixtures on/off and dim the lights using simple voice commands.
The Only Dimmer You Need - Regular or Smart
The same dimmer can be controlled manually using buttons on the dimmer or with smart features enabled using mobile app and voice assistant control.  Either way is OK, how you use the Smart Dimmer is up to you.  Your family can argue over what's for dinner instead.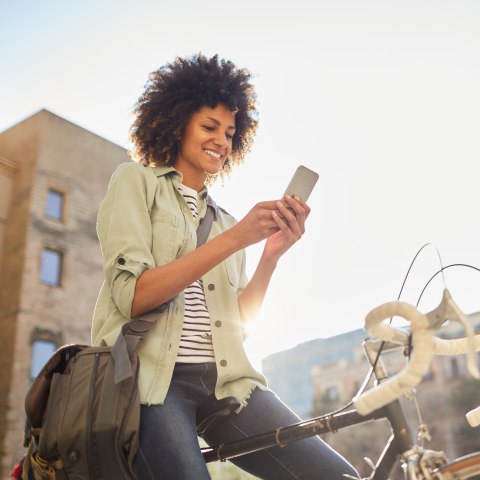 Control Lighting at Home, Even When You Are Not
Enjoy the flexibility of being able to manage your home lighting from any location as long as you have access to Wi-Fi or a cellular network. Whether you're relaxing in the backyard, working at a coffee shop, or on vacation, manage your home lighting anywhere life takes you.
Create A Smarter More Helpful Home
Set up one Smart Dimmer as a master dimmer to shut off lights controlled by other Feit Wi-Fi Smart Dimmers with a single tap or voice command. Group up to 20 dimmers for added convenience or design an automation so lights go on at dusk and off at dawn.
Fine Tune to Minimize Flicker
LED flickering is more likely to occur at low dim levels. The Feit Electric Smart Dimmer has an adjustable dimming range that enables fine-tuning to minimize LED flicker. You can set a low dim point manually on the dimmer using up-down buttons or use the light settings menu in the mobile app.
Enjoy Peace of Mind
Use your Feit Electric smart app to schedule light bulbs to automatically switch on and off when you're home or away to help deter unwanted visitors and set your mind at ease. Never come home to a dark house, customize lights to go on just in time to welcome you home.
About Feit Electric
Founded and headquartered in California, Feit Electric is celebrating over 40 years as a leading global lighting manufacturer. An innovator in energy efficient lighting, Feit offers a broad portfolio of bulbs, fixtures, string lights and other lighting solutions.
 
Easy to Install
No Hub or Fees -- Getting Started is Simple
There's no need for a smart home hub or any monthly fees to operate and use your Smart Dimmer. Just download the free Feit Electric mobile app from the Apple App Store
SM
or Android Google Play
TM
store and enter an email or mobile number to create your account. Then connect the Smart Dimmer to your home Wi-Fi network.
Connect separately to a Google Assistant or Amazon Alexa device for voice control. Or just use Siri Shortcuts with your Apple smartphone. Enabling smart features requires a 2.4 GHz Wi-Fi network and the Smart Dimmer must be in pairing mode with the power indicator light flashing to connect. Minimum system requirements for the mobile app are devices running iOS 9.3 or Android 4.4.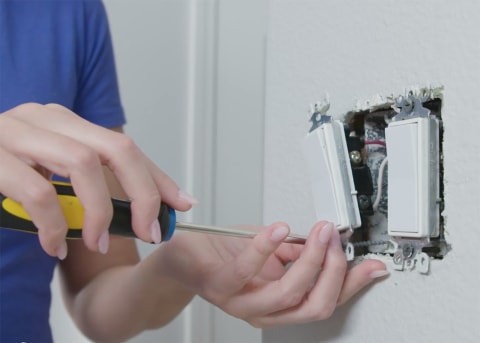 Replaces Regular Dimmer Switches
Compatible with most dimmable bulb types, the dimmer works with incandescent, halogen, CFL or LED bulbs. Install by itself on a circuit, with a 3-way switch or a second smart dimmer. It can be used to replace single pole or 3-way switches. Installation requires a neutral wire. If you are not sure about your wiring or have any questions during the installation process please consult a qualified electrician.
---
We Also Recommend