Feit Electric Wi-Fi Smart 16' LED Strip Light, LED Smart Strip Tape Light
Feit Electric Wi-Fi Smart 16' LED Strip Light, LED Smart Strip Tape Light
Suitable For Indoor or Outdoor Use
Use With or Without Wi-Fi (Includes Remote)
Choose Bright White or Any Color
Trim to Fit or Link up to 32 ft. (Purchase of Additional Smart Strip Light Required)
Smart Device and Voice Assistant Control
Shape, Bend and Extend. Choose Bright White Light or Millions of Colors
Key Features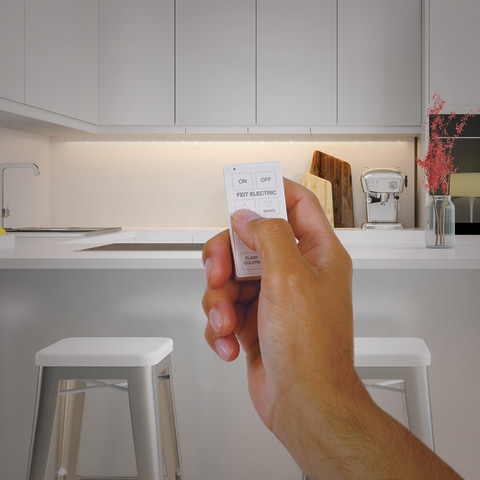 Control with Remote or Feit Electric App
Set a mood to match any room, time or situation with the convenience of remote or app control. Customize the light your way - dim, turn on/off or choose a white light or from millions of colors.
Manage Your Household From Anywhere
Enjoy the flexibility of being able to take care of your home from any location as long as you have access to Wi-Fi or a cellular network. Ever worried you left something on? Now you can check and turn it off remotely.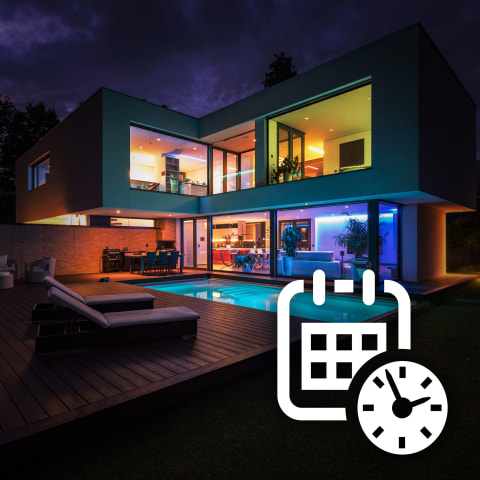 Put Your Lights on A Schedule
Smart home control means there's no need to get up to turn the lights off and you can get a break from nagging the kids when its time for bed. You can also set your mind at ease on vacations, programming the lights to make it look like you are home to deter unwanted visitors.



Position Around Corners and Cut to Size
The perfect light for any location - even tricky under cabinet installations. The light can be cut to fit or wrapped around corners. You can even connect another Smart Strip Light (additional purchase required) for up to 32 feet of light.
Energy Efficient LED Technology
The long lasting light only uses 12 watts of electricity. You can schedule the lights to turn on when you need them and off when you don't to save even more on utility bills.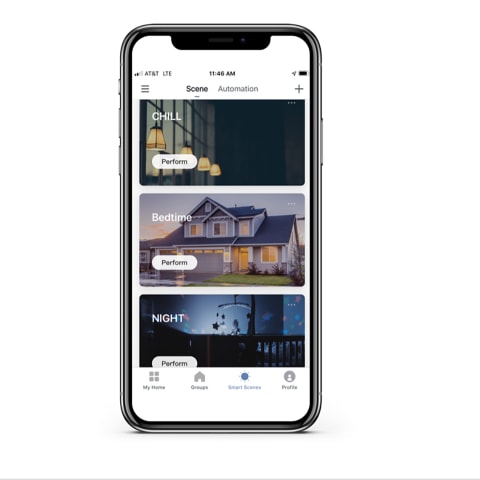 Set Up Helpful Scenes, Groups and Automations
Group lights together for unified control with a single tap on your smartphone. Set up an Automation so your lights go on or off based on conditions like the weather or at dusk or dawn.
Works with Google Assistant, Alexa or Siri Shortcuts
Control the Smart Strip Light using your favorite voice assistant. Enjoy the convenience of manage your lighting in your home with just your voice. Turn them on/off with simple voice commands.
About Feit Electric
Founded and headquartered in California, Feit Electric is celebrating over 40 years as a leading global lighting manufacturer. An innovator in energy efficient lighting, Feit offers a broad portfolio of bulbs, fixtures, string lights and other lighting solutions.


A Flexible Light You Can Use Anywhere
Easy to Install
---
We Also Recommend