Starburst Technologies Ultra Slim Tilt 37-70" TV Mount
Starburst Technologies Ultra Slim Tilt 37-70" TV Mount
Features:
Fits Most 37-70" TVs
Ultra Slim 1.2" Profile
Max Weight Capacity 77 lbs
Built in Bubble Level
SB-3770UST: Starburst Technologies Company Overview
Founded in 1985, Starburst Technologies (Starburst), a division of PDI Communications Inc, is a full-service television product design, engineering & manufacturing operation. Starburst provides the highest quality TV Mounts at a cost-effective price point. All Starburst Mounts are formally UL Listed, 4X strength tested, and easy to install. Our Starburst mounts can be found in major resort hotels, convention centers, airports, cruise ships, arenas, stadiums, theme parks and high-end residential homes.
SB-3770UST: PRODUCT DESCRIPTION
The Starburst SB-3770UST ULTRA SLIM TILT TV WALL MOUNT fits most 37-70" TV's up to 77 pounds. Positioned only 1.2" from the wall, the Starburst SB-3770UST provides a modern picture frame effect with the added benefit of a tilt option to ensure the perfect viewing angle. Other Special features built-in bubble level, Smooth Lateral Shift for off-center studs, quick-release spring lock and post-installation fine-tuning level adjustment. Includes a 5-year limited warranty. UL Certified.
Features:
Fits most 37-70" TVs
ULTRA SLIM 1.2" profile
Max Weight Capacity 77 lbs
Built-in Bubble Level
Toolless Tilting: easily adjust tilt for enhanced viewing position or remove glare
Quick-Release SPRING LOCK: pull straps to lock or unlock TV
Post Installation Screen Leveling for perfect placement
Lateral Shift for off-center studs
Cable Management
UL Listed
5 Year Limited Warranty
Fine-Tuning Level Adjustment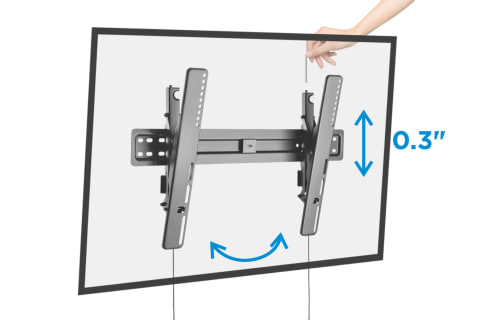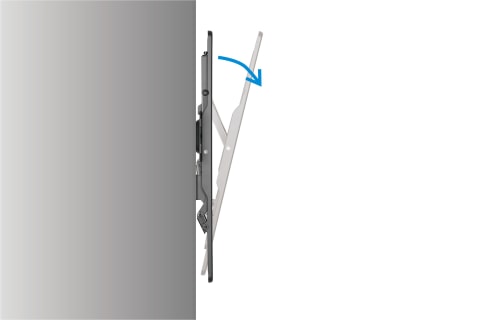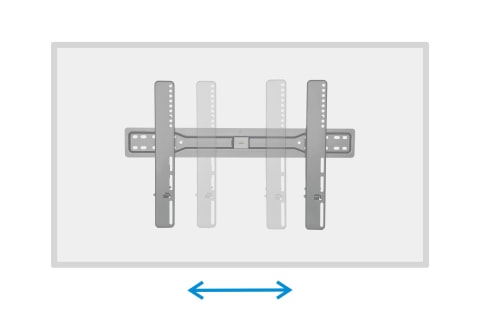 ---
We Also Recommend