Type S Add-On HD Quick Connect Wireless Solar Backup Camera
Type S Add-On HD Quick Connect Wireless Solar Backup Camera

Features:
Add-on to 6.8" Wide Screen Monitor
Monitor Not Included
160º Wide View
720P High Definition
Solar Rechargeable
Industry Leading 160º Wide View
Expansive view offers drivers increased safety
Expandable Wireless Camera System
Purchase this camera to view both rear AND front of vehicle while parking.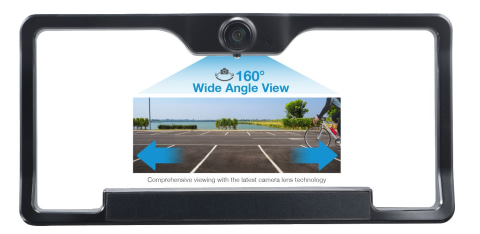 The exterior add-on camera easily syncs with your existing TYPE S Wireless Backup Camera Expandable System. This universal camera provides drivers with the second view needed when towing. Now you can see what is behind you when you backup, and behind any item you tow.
***The Add-on Wireless Parking Camera only works with Wireless Backup Camera with 6.8" Wide Screen Monitor. Purchase this item and the Wireless Backup Camera with 6.8" Wide Screen Monitor on Costco.com (Costco Item # 1344584)
FEATURES
Expandable Wireless Camera System*
Product Specifications: 
Frequency:
  
2.4GHz
 
 
 
Operating Voltage:
  
Backup Camera - DC 5V
 
 
 
Operating Temperature:
   
14ºF~122ºF (-10ºC~50ºC)
 
 
 
Camera Water Resistance:
   
IP65 Rating
 
 
 
Battery Capacity:
   
3350mAh
 
 
 
Maximum Signal Range:
   
33 feet/10 meters
(without interference or obstruction)
---
We Also Recommend